Agate House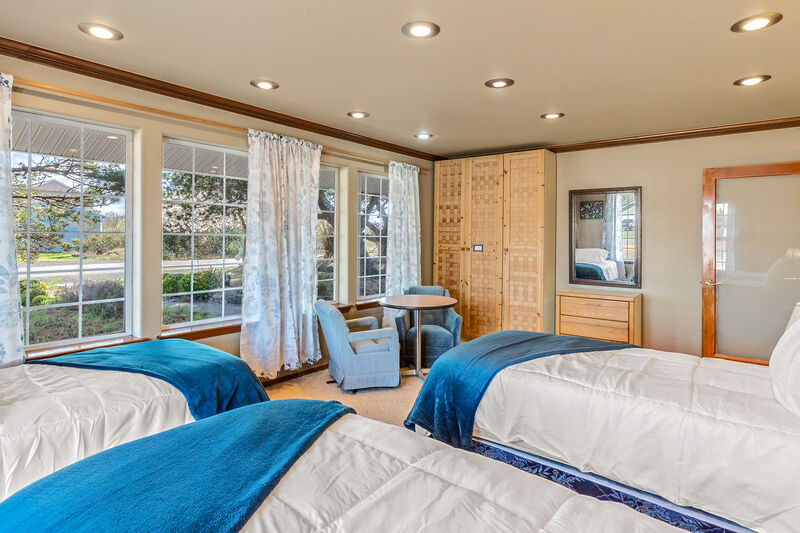 Congratulations!!! You've found one of the largest vacation rental homes in all of the Ocean Shores area of Washington State! Although it has been a fan favorite rental for a decade, it is new to our vacation rental management company, and we promise it is ideal for your family.
The Agate House
Although it is located close to one of the secret canals in Ocean Shores, this home is named after nearby Agate Beach and Oyhut Bay Resort. It is also close to the Ocean Shores Marina, where you can see fishermen returning home with their daily catch (or bring your boat and drop a line yourself).
These owners are not novices to offering their house to visitors and have spared no expense in outfitting it with just about everything anyone could ever want, including a fully outfitted kitchen, pots and pans, tableware, and plenty of room to cook.
"Having visited many of the rentals in town, I would tell everyone this is where you bring your family to relax and enjoy a perfect base to explore all of the North Beaches." - Tonya
To start with, there are three bedrooms to sleep up to 14 people in comfort and privacy. The master bedroom hosts a king bed. The second bedroom has two queen-sized beds, and the third has yet another queen bed.
But your family will likely spend most of their time in the fenced backyard and on the huge patio that overlooks the canal. There is a bubbling clean hot tub, of course, and a safe fire pit where you can roast hot dogs and marshmallows or just tell stories.
Maybe you would prefer to sit at the patio tables playing cards? There is a barbecue to cook - if you like - morning, noon, and night. The area is partially covered, so it can still be a gathering spot even on a mystically foggy ocean evening.
The home has an open floor plan arrangement making it a perfect place to spend time together (check out the floor plan on this website). There are lots of big windows providing natural light year-round.
The living room has a large flat screen smart television, with cable TV, and fast internet too. After a long day of fun, snuggle up by the warm gas fireplace. The dining room table sits eight people, and it's adjacent to the kitchen and has a counter with additional seating.
More About Agate House
You will find clean contemporary bathrooms with plenty of towels and a washer-dryer, and a handy laundry room if you need it. Adjacent is an office area with more table seating and a second kitchen area.
The furniture and furnishings in the home are in great condition. The home is on the south end of the Ocean Shores peninsula, a short drive to our long sandy beaches for horseback riding, flying a kite, or just jumping the waves.
It is also an easy drive to the main shopping area with shops and activities. From there, you can drive further north to the Quinault Casino, Copalis Beach, Moclips, and Pacific Beach.
This home is dog friendly and even has a cute red dog house in the backyard for your pup to bed down or hang out in.
There is parking for two cars and even a place to park your fishing boat (sorry, travel trailers or RVs cannot be accommodated). Dogs are welcome with our standard per dog, per night fee.
Ocean Shores
When booking with any of our properties in Ocean Shores, you will have endless options for seaside activities.
Visiting during the warm weather? Get ready for clamming season! Rent a moped or bike and take a ride into town, where you'll find the main drag. Here you'll find locally hand-crafted meals served in the town's restaurants as well as boutiques filled with souvenirs to take home!
The warmer days also mean horseback riding along the beach or whale watching tours, all within a short distance of all of our units.
Want to head to the beach during Winter too? The views are just as beautiful, and it's still a great getaway from your everyday life. The main drag is still just as active with bowling alleys, shops, and galleries to keep you busy.
The By The Sea, By The Sea Promise
By The Sea, By The Sea is the only full-stack vacation rental management company in the area. We vow to make booking with us simple and exciting. While others know their way around, we know that booking a rental property home for your vacation can be unfamiliar territory for some. Because we know this, we ensure that each of our properties is up to high-quality standards.
We do our absolute best to provide support to our guests when booking.
We are available to assist you every day of the year if you have any questions or concerns before, during or after your visit to our home. We have onsite property management available 24/7 for anything concerning that may arise.
STAFF ASSISTANCE:
A caretaker occupies a separate apartment in this property and is available to assist guests if needed.
Pet Friendly Property
Gas Fireplace
Clam Cleaning Station
Starry Starry Nights
Family Friendly
TV, Flat Screen
Surf Board Rentals
Fire Pit (Seasonal)
High Speed Wireless Internet
Name: Agate House
Status: Active
Rating:

Type: Duplex
Country: United States
State: Washington State
Destination: Ocean Shores
Location: Ocean Shores
Setting: Suburban Area
View: Partial Town View
Internet: Yes
Floors: 2
Entrance Floor: 1
Bedrooms: 3
Beds: QQQTTTL
Bunks: No
Baths: 2
Normal Occupancy: 6
Sleeps: 8
Max Occupancy: 10
Parking: 2
Pets: Dogs
Checkin: 05:00 pm or later
Checkout: 11:00 am or earlier
Website: TheAgateHouse.com
Manager: Prospera VIP
BED CODES: K=King, Q=Queen, F=Full, T=Twin, C=Futon Couch, M=Mattress, A=Air Mattress, L=Sleeper, S=Sofa, U=Trundle Bed, D=Day Bed
You've found one of the largest vacation rental homes in all of the Ocean Shores area of Washington State! A fan favorite rental for a decade and nicely updated, clean and ready for your family.
Property
Full Bathroom Unit
Pet Friendly Property Unit
Dresser Unit
DVD Player but No Cable TV Unit
Gas Fireplace Unit
Hairdryer Unit
Electric Wall Heaters Unit
Full Kitchen Unit
Nightstand Unit
Multiple Car Parking Unit
Skylights Unit
Clam Cleaning Station Unit
Smoke detector Unit
CO Detector(s) Unit
Smoke detector(s) Unit
Setting
Rural Area Area
View
Starry Starry Nights Unit
Kitchen
Gas/Charcoal Barbecue (Charcoal Not Provided) Unit
Toaster Unit
Picnic Table Unit
Plateware Unit
Electric Stove Unit
Microwave Oven Unit
Pots & Pans Unit
Cooking Range Unit
Refrigerator Unit
Oven Unit
Paper Towels Unit
Icemaker Unit
Glassware Unit
Flatware Unit
Dining Room Unit
Dishwasher Unit
Coffeemaker Unit
Cooking Wares Unit
Bath
Basic Soaps Unit
Toilet Paper Unit
Cleaning
Vacuum Unit
Clothes Dryer Unit
Clothes Washer Unit
All Linens Provided Unit
Convenience
RV Parking Unit
Espresso Stand Neighborhood, 2 Miles
Family Friendly Unit
Post Office Neighborhood, 2 Miles
Services
Hair Salon Neighborhood, 2 Miles
Convenience Store Area, 2 Miles
Hospital Area, 21 to 25 Miles
Shops Area, 2 Miles
Grocery Store Neighborhood, 2 Miles
Barber Shop Neighborhood, 2 Miles
Small Plane Airport Area, 16 to 20 Miles
ATM Machine Neighborhood, 2 Miles
Banking Neighborhood, 2 Miles
Full Service Restaurants Neighborhood, 2 Miles
Public Library Area, 2 Miles
Entertainment
Marina Neighborhood, 2 Blocks
Patio Unit
Bingo Gambling Area, 3 Miles
Casino Gambling Area, 3 Miles
Private Hot Tub Unit
Beach Campfires Allowed Neighborhood
DVD Player Unit
Dancing Neighborhood, 2 Miles
Dart Board Neighborhood, 2 Miles
VCR Player Unit
Television Unit
TV, Flat Screen Unit
Activity
Whale Watching Tours Area, 26 to 30 Miles
Clam Guns Unit
Surf Board Rentals Neighborhood, 2 Miles
Surfing Lesson Neighborhood, 2 Miles
Shelling Neighborhood, 5 Blocks
Fire Pit (Seasonal) Unit
Birding Area, 16 to 20 Miles
Power Boat Rentals Neighborhood, 2 Miles
Boogie Board Rentals Neighborhood, 2 Miles
Antique Stores Area, 2 Miles
Beach Combing Neighborhood
Big Game Hunting Area, 21 to 25 Miles
Bird Hunting Area, 21 to 25 Miles
Fitness Center Area
Hiking Trails Area, 21 to 25 Miles
Harbor Neighborhood
Moped Rentals Neighborhood, 2 Miles
Business
High Speed Wireless Internet Unit
Sports
Hiking Area, 21 to 25 Miles
Golf Courses Area, 4 Miles
Basketball Court Neighborhood, 2 Miles
Bowling Alley Neighborhood, 2 Miles
Freshwater Fishing Area, 10 to 15 Miles
Saltwater Fishing Area, 10 to 15 Miles
Lake Swimming Area, 41 to 50 Miles
Surfing Neighborhood, 2 Miles
Attraction
Tavern Neighborhood, 2 Miles
The Gorge Amphitheater Area, 50 Miles or more
Movie Theatre Area, 26 to 30 Miles
Farm Stores Area, 26 to 30 Miles
Zoo Area, 50 Miles or more
Festivals Area
Special Events Neighborhood
Scenic Driving Area, 16 to 20 Miles
Churches Area, 16 to 20 Miles
Sandy Beach Neighborhood
Rain Forest Area, 41 to 50 Miles
Museums Neighborhood, 16 to 20 Miles
Amusement Park Area, 50 Miles or more
Public Parks Neighborhood, 2 Miles
Nearest
Bar Neighborhood, 2 Miles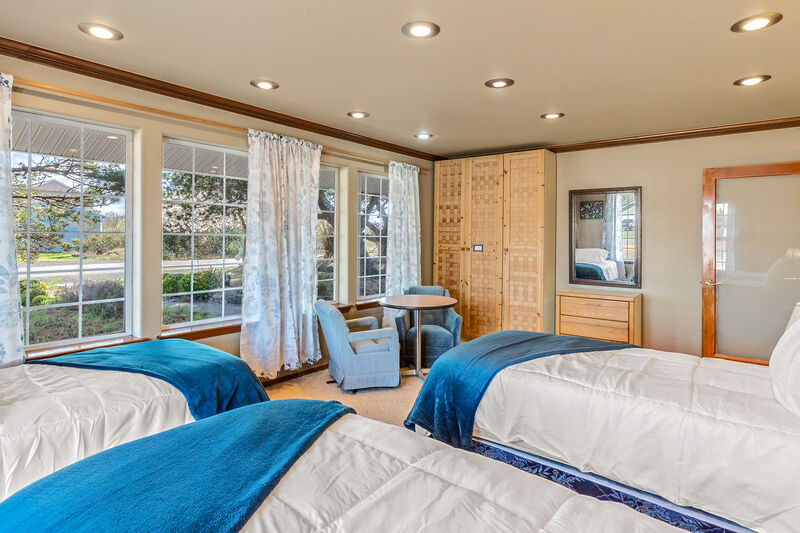 It was a good stay!
It was a good stay!
Email Manager
Already a member? Click to login
Not a member? Request info below
Say you saw Agate House Duplex (1222) on TreasuredCoveCondo.com